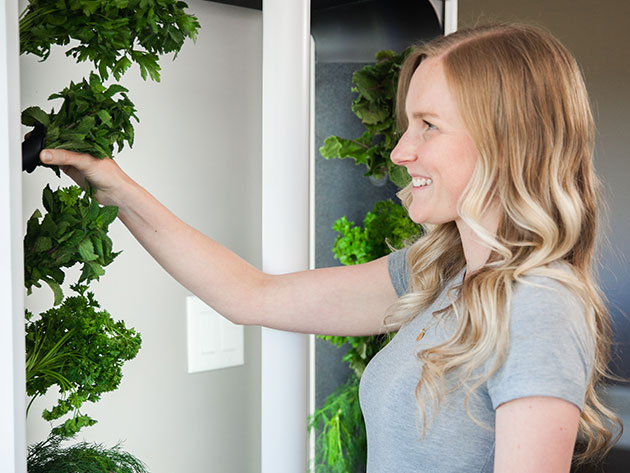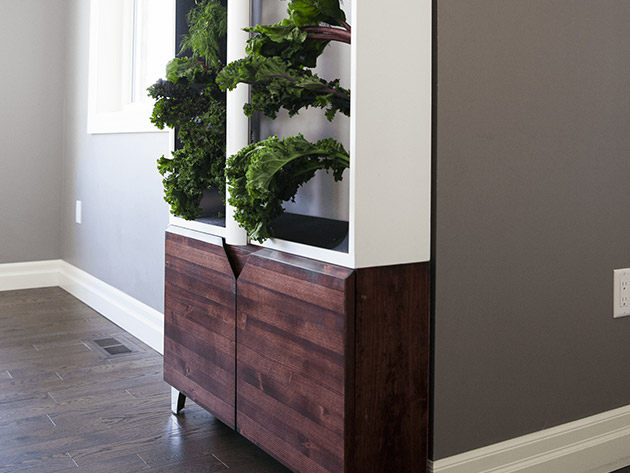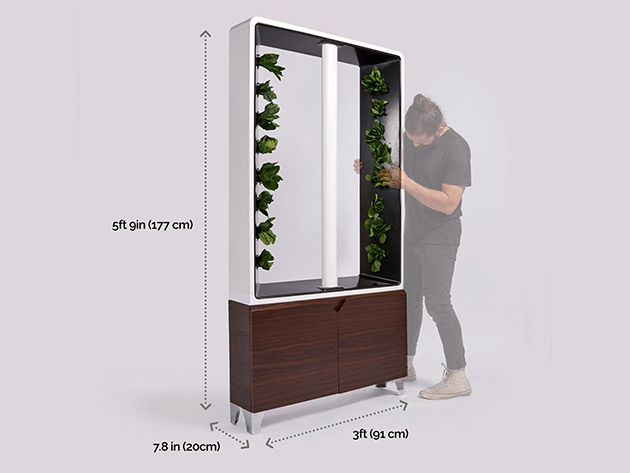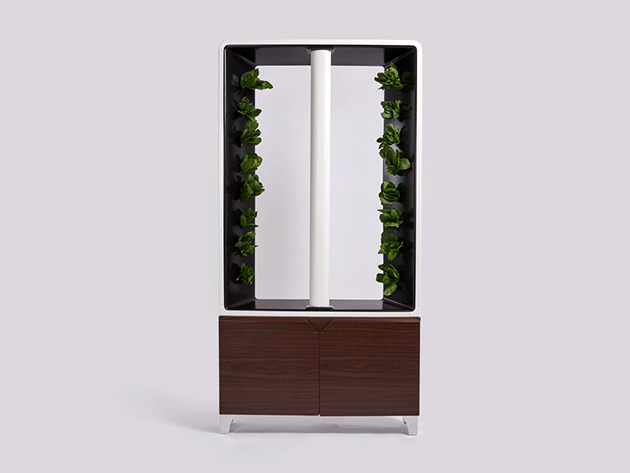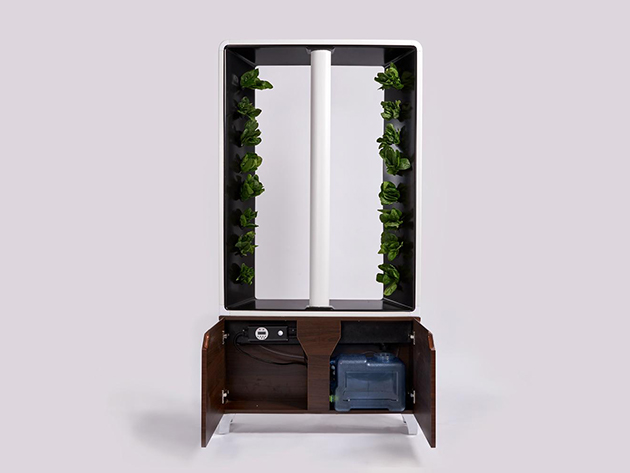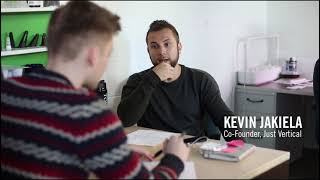 The AEVA: Modern Hydroponic Garden System
by Just Vertical Home Gardens
Up to 16 Plants! Beautiful & Sustainable Indoor Farming Made Possible and Easy
Description
Indoor plants are proven to improve health through consumption, reduce stress, improve air quality and overall happiness. The AEVA is a modern hydroponic garden system that allows you to grow large indoor plants. Canadian made, this indoor garden makes vertical farming at home possible and beautifully complements your home. Plants grow in contact with water and a nutrient-based solution. Once functional, the system efficiently sends unused water back through the system, offering the plants a constant flow of water and nutrients. Watch your herbs and produce grow within weeks!


Grow up to 16 plants; up to 10lbs of produce per month
Go on vacation for 2 weeks & don't worry about watering your plants
White light fits into your existing decor
Extra storage space for more than just plants
A living art piece to show off
Receive notifications via mobile app when it's time to add fertilizer or refill the water reservoir
Built for growing not cleaning, you don't need to take anything apart, just wipe it down
How It Works
Find a spot for your vertical garden. The AEVA takes up just 71.25" of height , 37" width, and 9.5" deep and weighs 70lbs
Plug your garden in. No special treatment required. The AEVA plugs right into a regular electrical socket
Add your seed pods. The AEVA comes with a starter pack of 16 seeds. Simply place the seeds in the grow plugs. Then, place the grow plug in one of the plant holes
Enjoy fresh food. Get ready to enjoy the most nutritious and tastiest greens, herbs and fruits in just a matter of weeks
Specs
Specs
Color: red mahogany cabinet
Materials: solid wood frame, chrome legs, BPA-free ABS & PVC plastic
Dimensions: 71.25"H x 37"W x 9.5"D
Weight: 70lbs
Comes fully assembled
Plant capacity: 16 plants
Water requirements: every 2 weeks
Electrical requirements: standard 120-volt, 3-prong electrical outlet.
Power consumption: 75 watts / hour
Cost in electricity: approx $3.56 CAD/month
Cable length: 4ft (1.22m)
Type of lights: full spectrum white LED grow lights
Mobile app: Just Vertical (iOS only)
Manufacturer's 2-year warranty; within the first two years, if anything needs to be replaced (lights, pump, timers, etc.) because they do not work or break, through no fault of your own, we will send you the needed
Includes
1x 12L BPA-free water reservoir
1x Power bar with GFCI attachment
1x Pump housing and black box
1x Submersible pump
2x LED lights and lighting automation system
1x Wall anchors
1x Just Vertical Starter Kit

16x Seed pods
1x Seedling Kit for 24 plant sites
1x 60ml of Nutrients of Aqua Vega A
1x 60ml of Nutrients of Aqua Vega B
Shipping
Ships to Contiguous US
Expected Delivery: Oct 7 - Oct 22
Terms
This item is excluded from coupons.