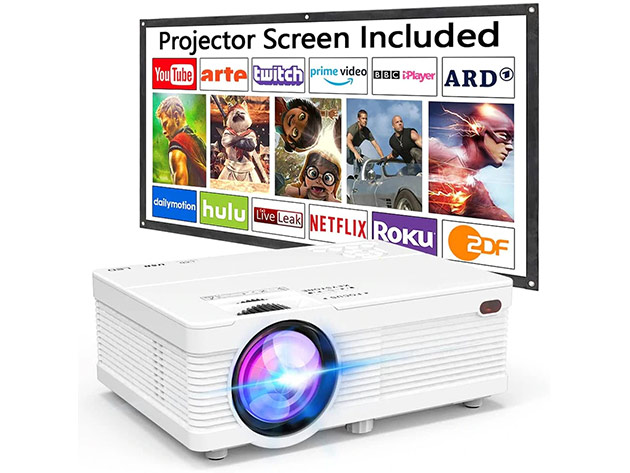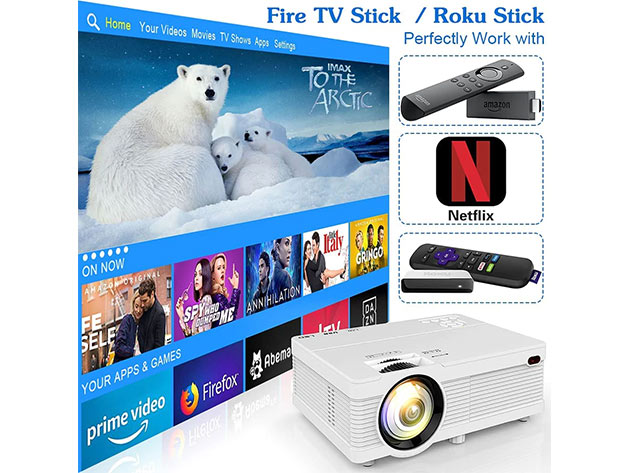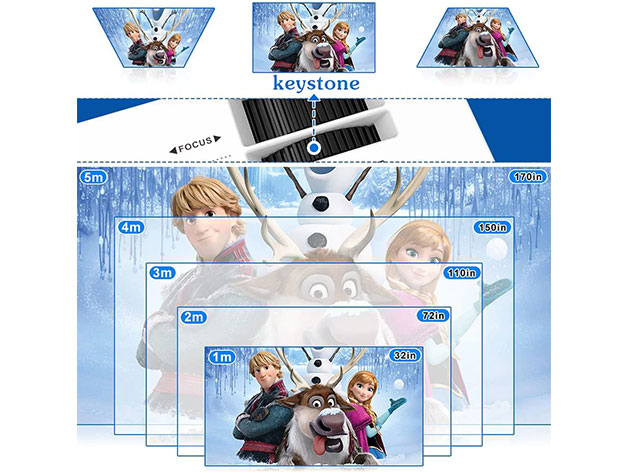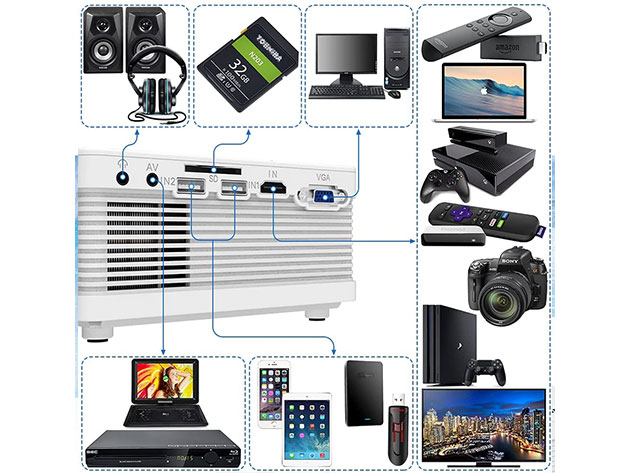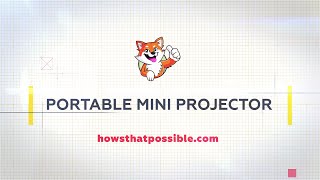 TP-720 Portable Mini Projector with 100" Screen
by Ineedmeone
Description
Up for a family movie night or a drive-in type setup? This projector's for you! Watch your favorite movies and play your video games on a 100" screen. You can also choose between 16:9 and 4:3 ratios. There's also a manual focus and keystone on the projector itself for easily adjusting the image projected. With a 5-layer LCD display, the projector lamp life can support up to 50,000 hours. The LED light source can perfectly protect you and your family's eyes. It's definitely the best choice for your home theater entertainment!
100" screen. Included in the package; projection display is 40"-170" at the distance of 1-4m
High resolution. Supports both native 720P and 1080P high resolution
Longer lamp life. Max support up to 50,000 hours
Flexible connectivity. Has AV/USB/SD/HDMI/VGA/headphone plugs & ports
Specs
Specs
Color: white
Dimensions: 5.5"H x 9.5"L x 9.7"W
Projection display: 40"-170"
Distance: 1-4m
Aspect ratio: 16:9, 4:3
Focus & keystone: manual
Resolution: 720P, 1080P
Lamp life: up to 50,000 hours
Multimedia support
Ports: AV, USB, HDMI, VGA, Headphones
Compatibility
PCs, Macs, video games like PS3/Xbox, blue-ray DVD player, TV stick, Roku stick and mobile devices
Wireless display dongle NOT included
Includes
TP-720 Portable Mini Projector with 100" Screen
Shipping
Ships to US
Expected Delivery: Dec 16 - Jan 4
Expected International Delivery: Dec 16 - Jan 4
Terms
No returns. Exchange if defective.