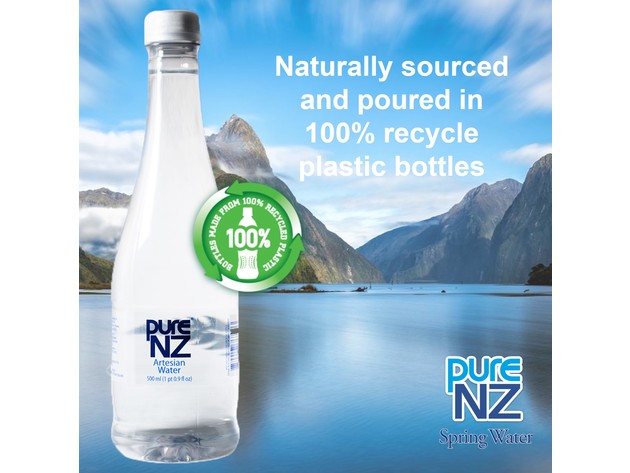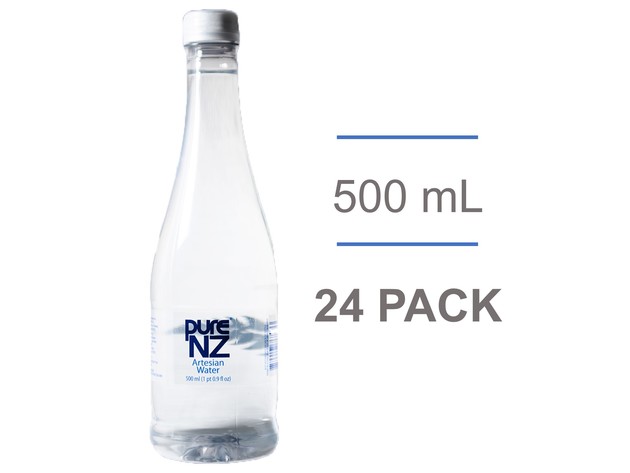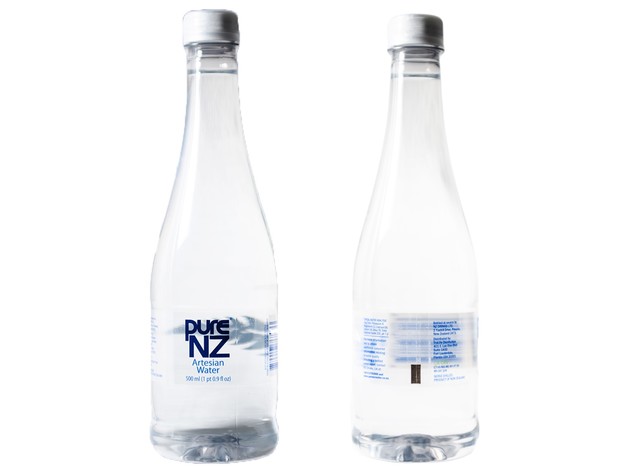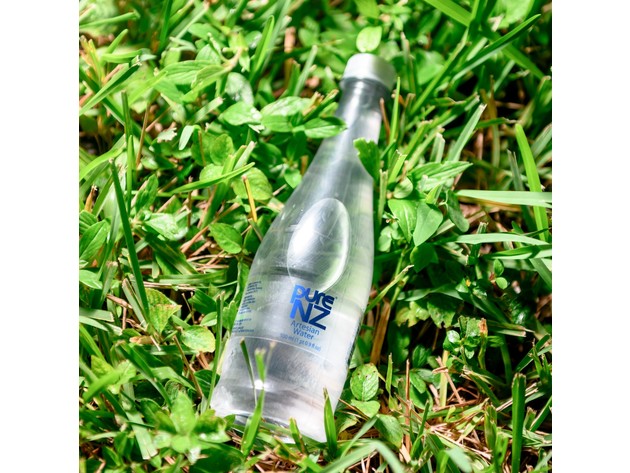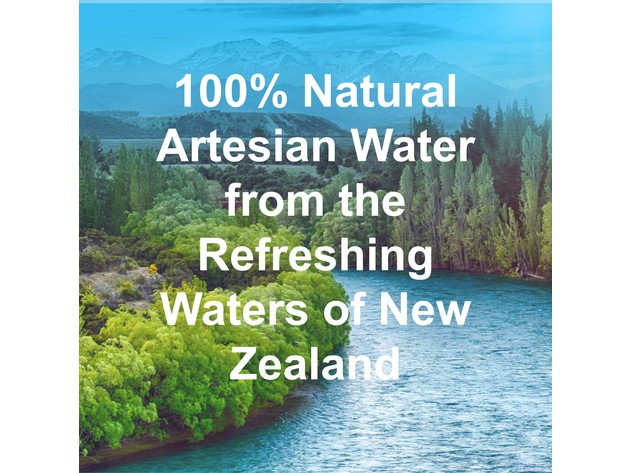 Pure NZ 100% Natural Artesian Water, from New Zealand - 500mL Recycled Bottle (24 Pack), 16.9 FL Oz
by Pure NZ
Description
Pure NZ is a natural artesian spring water, bottled at source from a confined aquifer. Elevated level of SIlica, marginally higher levels of other macro nutrients (e.g. Calcium, Potassium, Magnesium, Chloride, Sulfate) and effectively low sodium water. RPET bottles used to package these products are made from 100% RPET preforms. The company operates a state of the art purpose-built Krones in-line RPET bottle blowing/bottling facility at Pokeno, New Zealand, dedicated solely for the manufacture of bottled water in PET (plastic) bottles. Manufacturing premises comply with Ministry of Primary Industries (MPI) requirements of the New Zealand Food Act 2014. The business is also audited for the Woolworths Supplier Excellence Program (WSEP) and Australasian Bottled Water Institute (ABWI) certification, and perenially awarded the ABWI 'Order of Excellence'.
Specs
BOTTLED AT SOURCE: Pure NZ is sourced and bottled at source in beautiful Pokeno, Auckland-one of the world's most pristine ecosystems. | EXCEPTIONALLY PURE: It possesses a naturally low mineral content that does not crowd the palate with heavy metals, minerals, or silica. A water so pure, nothing is added; nothing is taken away. | NATURAL HYDRATION: Pure NZ is bottled straight from nature which results in natural hydration and electrolytes. It is a great way to rehydrate post-workout, or as a refreshing drink on your lunch break or commute. | DRINK GREEN: The Pure NZ still water bottles are all manufactured from 100% recycled plastic (RPET – Recycled Polyethylene Terephthalate). Plastic is not environmentally friendly and with most beverage bottles in New Zealand using virgin PET this just increases the problem, so we are proud to offer our Pure NZ Still water bottled in a bottle made from 100% recycled material, so we are not adding to the problem BUT SOLVING IT. | WHAT YOU WILL GET: 24 Pack - You will get 24 bottles of 16.9 fl oz (500ML). All water shipped from USA warehouse.
Shipping
Ships to Contiguous US
Expected Delivery: Dec 16 - Dec 20
Terms
Returns accepted within 30 days of shipment for orders within the Contiguous US.